Top Five Yachts for Spring Cruising in Croatia
The selection of the yachts for spring cruising depends on your wishes, but here we try to give you different choices based on some unique characteristics of the really special yachts from our fleet.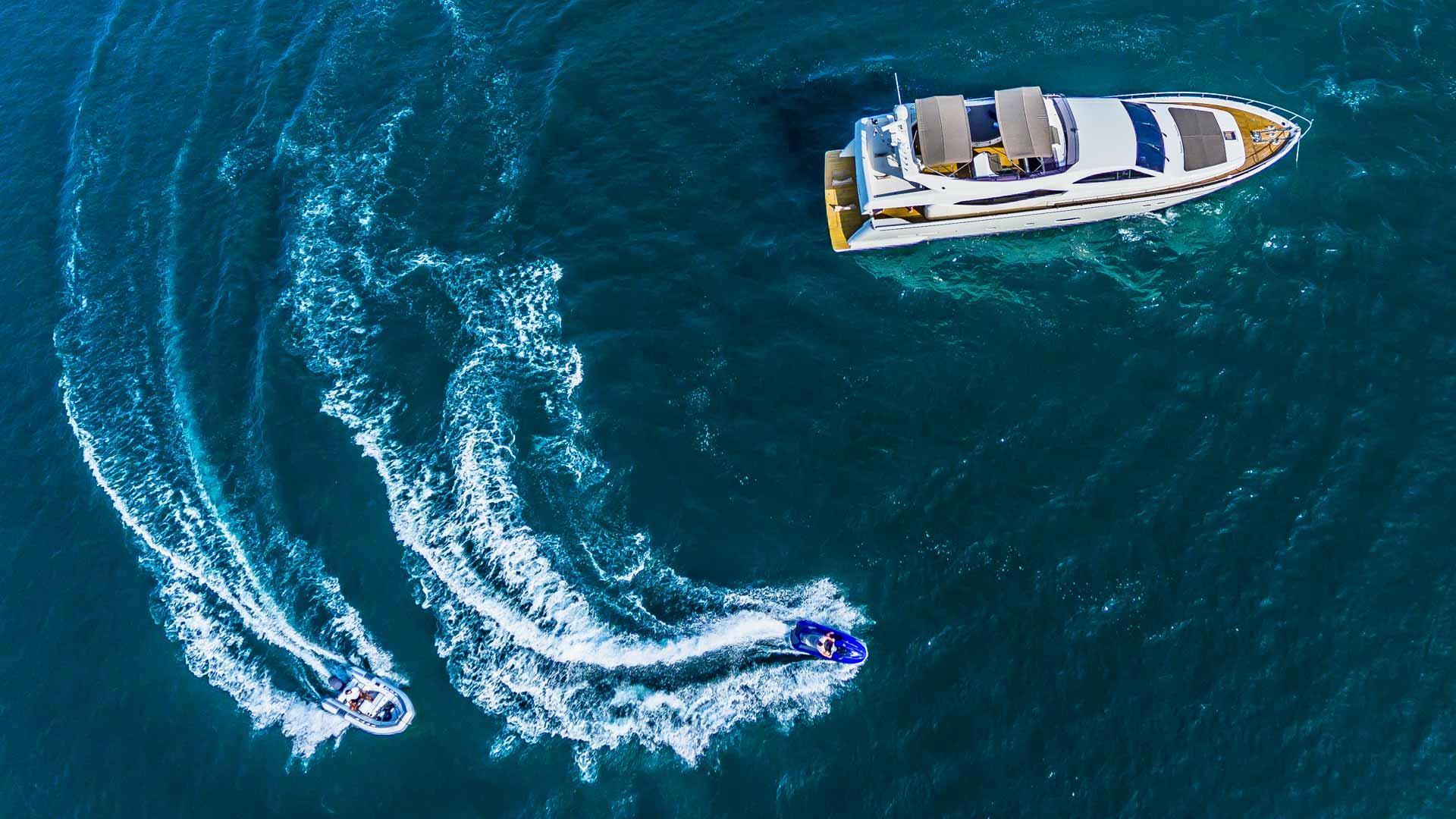 When we get the task to describe the best five yachts from our fleet for the spring break in the Croatia, we had a hard task to select between some really amazing offers. Having in mind variety and different characteristics of our yachts, we concluded that you only have to choose your targeted number of people and places you wish to visit and we would just tailor the perfect vacation for you, but our suggestion can be good reminder on what you can get.
Before moving to the yacht selection, we would like to emphasize that unfortunate Covid outbreak has created precious surroundings on the sea in Croatia where you can enjoy the yachting at it's best, exploring pristine natural bays and island towns in serenity combined with luxury surrounding of the yachting lifestyle.
Grace
In this sense, we would start our selection with Grace, the Croatian bestseller in luxury charter two years ago, now in ever better shape. With great crew lead by Captain Mate Franicevic and very comfortable interiors which include no less than five cabins, she is capable of peaceful trawling among Croatian islands, at the same time enabling you to have memorable moments on-board and to reach any close destination in minutes via powerful chase tender. Also, checking her attractive low-season prices can give you another reason to jump on board.
Spice of Life
In the other hands, the Spice of Life presents different way to enjoy your vacation. This powerful Princess V65 enables you fast commuting between the spots of your choice, in dynamic and active way. The crew of two, three comfortable cabins and big choice of water toys will make your stay on board full of fun. At the ame time for a fraction of price of big yachts you can 'steal' your spring week on the Croatian waters.
Amada Mia
On the third place as per our choice comes Amada Mia, the brand new Lagoon Sixty 5, having her first charter season in Croatia with more than experienced Captain Ratko Tomic and his crew of two. Brand new model of catamaran offers four spacious cabins out of which Owner's stateroom enjoys the biggest space, fantastic charter setup and – attractive pre-season pricing.
Baby I
For us, yacht called Baby I will never stop to be attractive, mighty Sunseeker Yacht 105 enters this season with refreshed interiors and sixth (!) crew member specialized for massages, the free feature for charter guests. In four luxurious cabins she can host eight guests whose smile after cruising with Captain Vicko simply doesn't end.
Quo Vadis I
At the end, we wanted to mention the veteran yacht in great shape – classic Ferretti 760 Quo Vadis I offers restyled interiors for this year and the great crew of three lead by fantastic young Captain Franko Barac. She is available in fresh condition for this year and represents one of the best value for money four cabin yacht in Croatia.