Where To Cruise in Croatia
Croatian islands are always amongst top ten destinations in the world, so why not make it your priority for this summer. For your dream sailing, you only have to choose the best luxury charter that will suit your needs and just indulge yourself in cruise of your lifetime.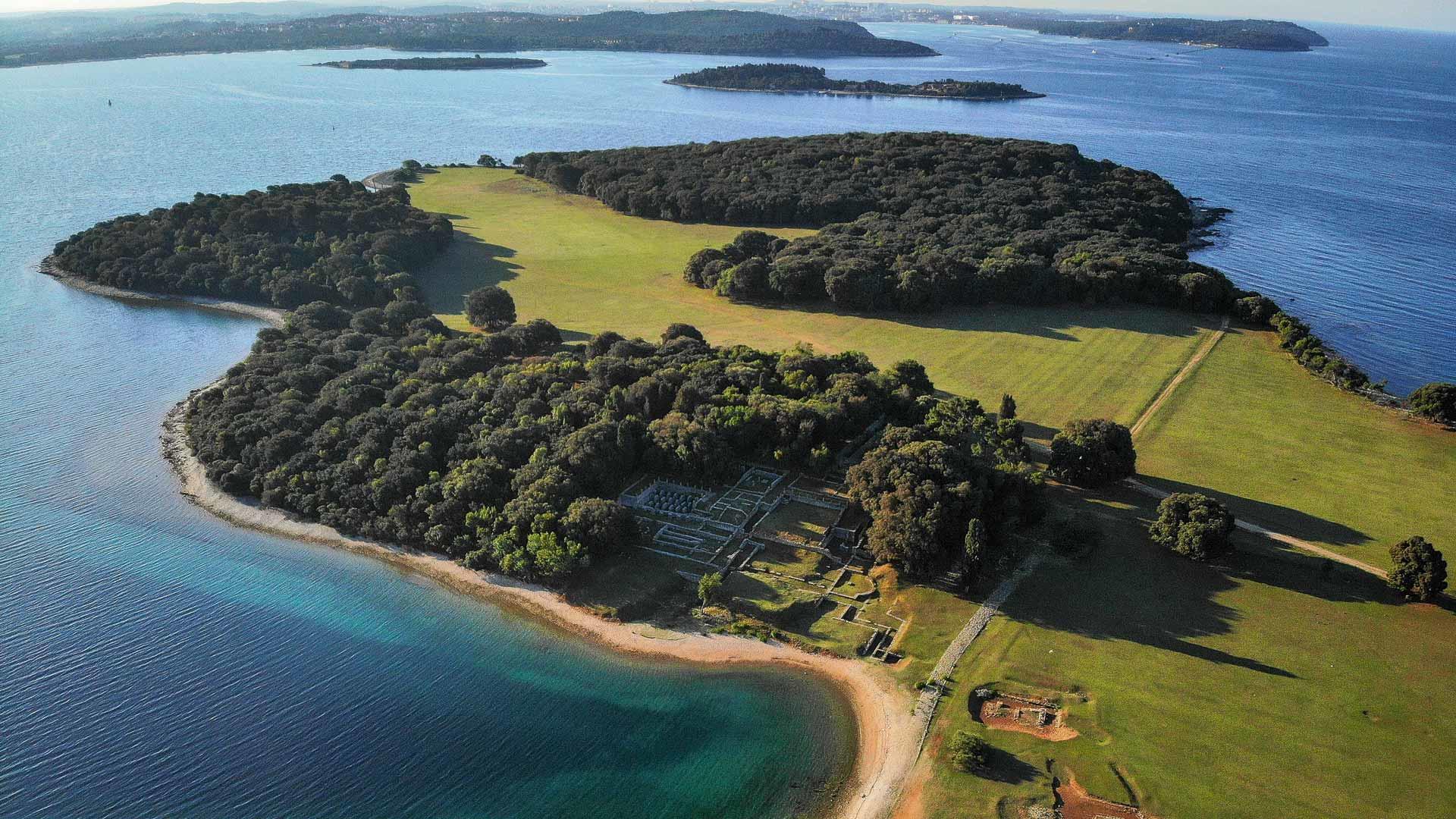 Discovering Croatia's Coastal Paradise
More than five thousand kilometers of coastline and over thousand islands and islets, make the Adriatic coast one of the most indented coasts in the world. Island passages, hidden beaches with turquoise sea and untouched nature, are just a glimpse of beauty that awaits you in the Adriatic Sea.
While the coast is adorned with beautiful historic towns, seascape is full of wonders and nature parks, with around 140 nautical ports, more then 70 marinas and just as many other nautical ports with numerous moorings in beautiful and peaceful bays.
Due to favorable sailing condition, vicinity of land and yachting infrastructure, yacht charter in Croatia is more then safe and most importantly – stress free. The only problem is where to start. In order to give some insider information about the best options for your yacht charter vacation in some of the Croatia regions, we will give you a short introduction of each region, its beauties, and attractions so you get the most of your charter vacation in Croatia.
Croatian Region
Croatia has a magnificent combination of pristine sea, Dinaric mountain range and hinterland full of natural wonders almost at your fingertips, so giving opportunity to explore natural beauties beyond seascape, we choose these three larger areas which will which will give you the most of the both worlds when you are chartering yachts in Croatia.
Istria Peninsula and Kvarner, the Northern Adriatic Region
It is not surprising that Istria is heart-shaped, because whoever visits this northernmost region will probably fall in love at first sight. From the beautiful antique heritage like Roman Colosseum in Pula, through the fortified town pearl of Rovinj that seems to rise from the sea, to the picturesque towns among the hills of forests with magical Motovun in it's center known for the worldwide famous film festival, to the magnificent Brijuni National Park, Istria offers something for everyone.
If you are a fan of outdoor activities, be sure to visit the Učka Nature Park, or paddle a kayak or a SUP along the beautiful coast to the protected cape Kamenjak. But where ever you go don't miss the opportunity to taste local gastronomy with an emphasis on top quality olive oil, truffles and locally caught fish, with a few drops of indigenous Malvasia or Teran.
For sailing, explore the beautiful beaches of Cres, the rich past and the unique wine žlahtina on the island of Krk, or the smaller islands in front of the 'island of happiness' – Rab. It's bays are ideal for daily anchoring, and were decades ago discovered as a nautical destination by the British royal family.
Dalmatia, the Southern Adriatic Region
National Park Kornati lies in the middle of Adriatic Sea, and with its outwardly beauty is in fact cruising paradise. The dramatic landscape, gentle and almost untouched landscape is truly the essence of luxury yachting, topped with one of a kind culinary spots along the archipelago. Further south, Šibenik archipelago gives you a chance to discover small islands up close and personal with their laid-back atmosphere.
Looking to recharge your battery, head straight through sea canal until you reach little gem called Skradin, atrium of another National Šark – magnificent Krka waterfalls. While you are near the coast explore quartet of UNESCO towns Zadar, Šibenik, Trogir and Split, all offering luxury charter yachting and supply with a unique view from your anchorage spot.
Nautical paradise triangle in front of Split offers you four different yet equally beautiful islands, Brač, Šolta, Hvar and Vis. They are full of character, great indigenous wines, history and some of the famous gastro oasis like Paklinski islands in front of Hvar, fine dining at Maslinica on Šolta, or wild and archaic beauty of Vis and smaller Biševo, whose underwaters hide stunning diving spots.
Dubrovnik Riviera, the Southernmost Part of Croatia
The must be port while cruising charter in Croatia, is one of a kind Dubrovnik. Fortified symbol of freedom, this unique town offers all the luxury you need, but all is not contained here. Up north you can sail up to the Elafiti islands, filled with beaches and peaceful anchorages famous for peacefulness. Further up, the peninsula of Pelješac starts with fortified salt capital – Ston and finishes with maybe the best red wine you will taste – Dingač.
Next perfect charter location is Korčula, almost touching neighboring Pelješac, and out of love from those that visited it, is called– small Dubrovnik. Fortified town of Korčula with Michelin star restaurant on one hand, and natural beauty of inland on other, offers magnificent cultural landscape mixed with local gastronomy and viticulture, famous for indigenous grape Grk and divine Pošip. Perfect recipe for perfect luxury charter sailing.
The most forested Adriatic island and first national park – Mljet, is steeped in island life, lean and relaxed, surrounded by myths just as Mediterranean island should be. If you are in the mood for an adventure through untouched nature, and even more quietness, then Lastovo archipelago is your El Dorado in a Croatian way. Few miles to the south lies the bay of Cavtat, the anchorage with all the biggest yacht of the world, and with only one spot free and waiting just for you.