Summer 2021 – Extra Discounts on Selected Yachts
For the purpose of filling the booking calendars, in the variety of the yachts from our fleet we are bringing the ones with interesting discounts.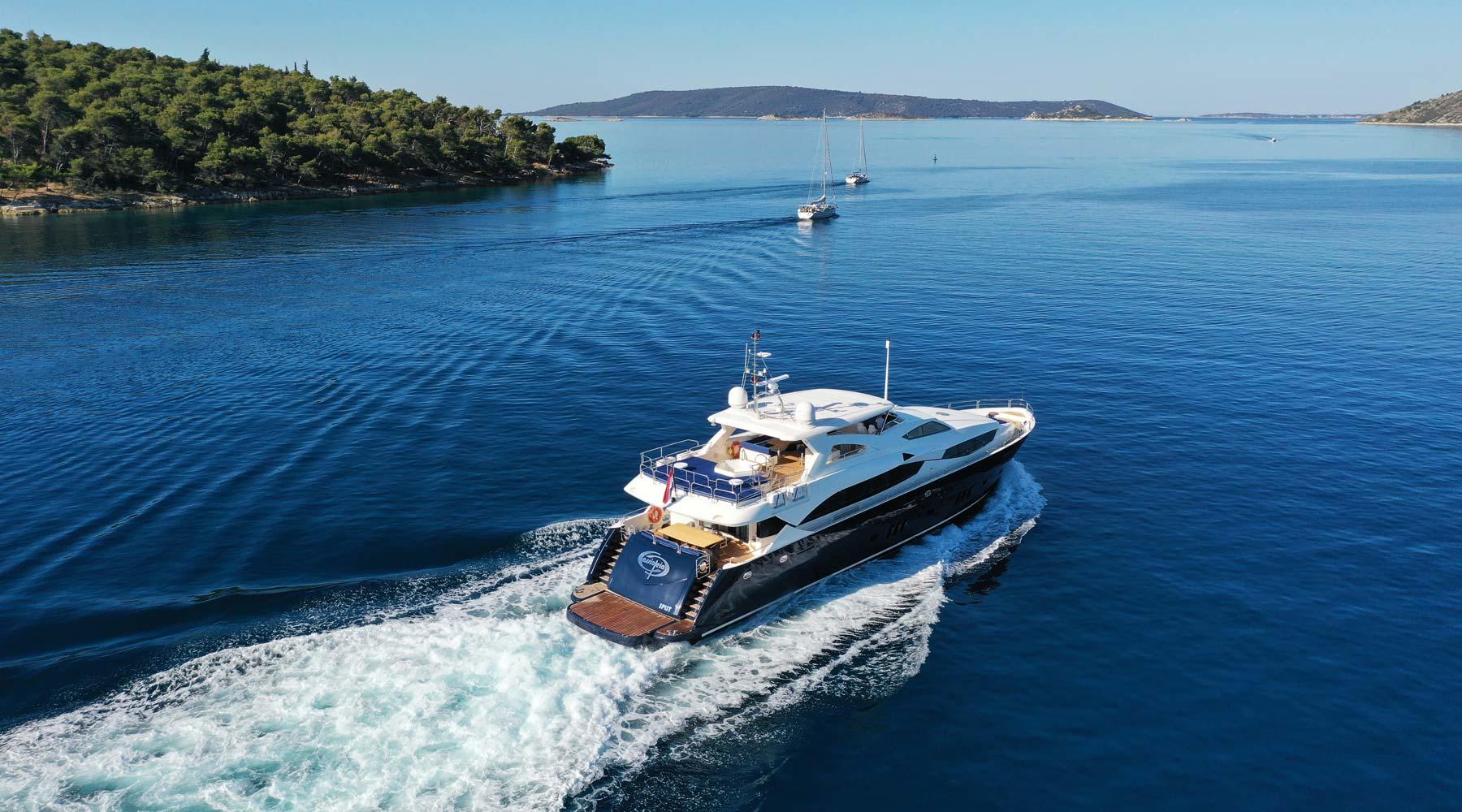 Grace
Another yacht with the availability of 9th to 13th August and 10% discount is Grace, on the route from Split to Dubrovnik.
Cassiopeia
Beautiful Sunseeker Cassiopeia, featuring five luxurious cabins and rich choice of water toys is free from 8th to 22nd July with 10% discount and additionally on the route from Rovinj to Split from 9th to 14th August, the route which leads you between three Croatian National parks.
Schatzi
The four cabin yacht Schatzi is free from 25th July till 20th August with a 10% discount too.
Spice of Life II
Three cabin Princess Spice of Life II is also available with 10% discount in the period of 20th to 30th July.
Glorious
Powerful Sunseeker Glorious is available through whole August and is discounted at 10%.
La Perla
For bigger groups we feature boutique cruiser La Perla offering ten luxurious cabins for twenty guests, available by the end of July at 10% discount.