Delightful Islands of Croatia
Adriatic coast can proudly be presented as the jewel of historic monuments, cities, tradition, a perfect destination for those who like to hear and get to know more about heritage and history of our cities and islands. 7 day charter tour includes one way route through South Adriatic cities and islands from Dubrovnik to Split.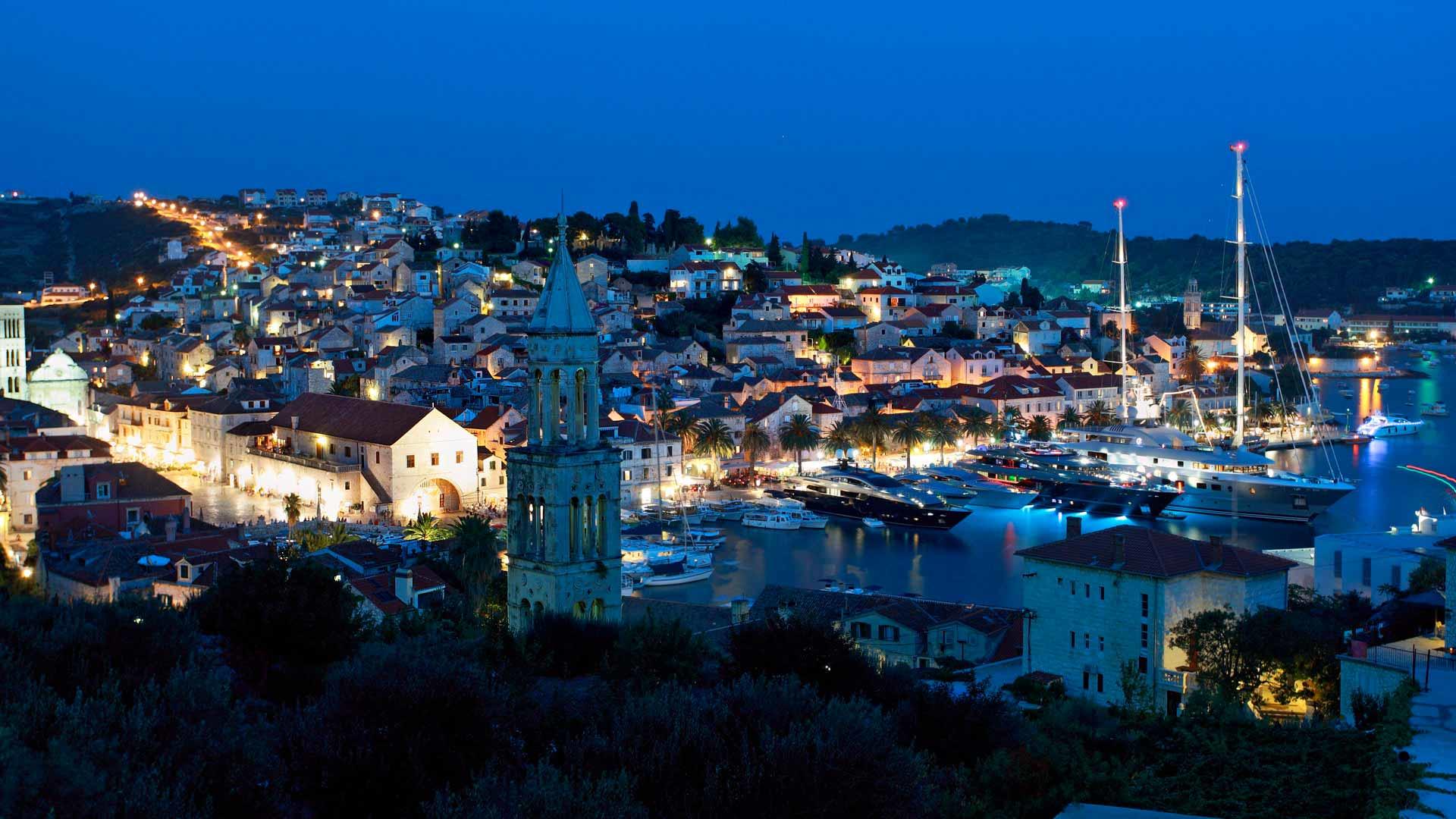 Bespoke Charter Tour from Dubrovnik to Split
Dubrovnik (1st Day)
Arrival in Dubrovnik, pearl of the Adriatic, UNESCO protected walled city, where we will have a day and night to explore its Old city, nearby islands. Walk along Stradun (the main street in Dubrovnik), climb the perfect preserved city walls, visit historical buildings that will take your breath away… Boarding on the yacht in the late afternoon and meeting a crew. You can have dinner on board or eat in the most unique places in Dubrovnik's restaurants. Overnight.
Island Mljet (2nd Day)
Island of Mljet is a National park island, so where ever we stop it would be a great experience. We would recommend port of Polace, calm, relaxing area, protected by the surrounding islands. Having 3rd largest roman architecture in Croatia, benedictine monastery from 12th century and due to its vicinity of 2 natural small lakes, Polace gives you a reason to stop and explore wonderful surrounding. Saplunara, a stunning beach could be next stop to refresh and to renew your energy. For the evening we can choose a bay where we can admire the stars and enjoy in peaceful island.
Island Korcula (3rd Day)
Korcula town, on island Korcula, is like Dubrovnik on a smaller scale, less overcrowded and a scroll through the old town (shape like a fish bone) will be a big surprise. Allegedly Korcula is the birthplace of the famous merchant and traveler Marco Polo, so Korcula town seems to be a place where time stands still.
Tours inside the island can take you to the historic times, you can visit rural farm and try local and ecological food made on traditional way, you can see natural preserved sites completely unknown to the tourists, broaden your tastes by visiting local wineries and fine dinning restaurants, as in recent years gastro-enology scene has flourished greatly!
Island Hvar (4th Day)
Next stop is the port of Stari Grad, on island of Hvar which is regarded as the oldest town in Croatia, and architecture is still pretty much preserved, where house-fortress of local renaissance poet is worth seeing. A very safe port is also a center point for the exploration of the island, so we can take a hike through UNESCO site, a fertile field behind Stari Grad that is cultivated from Greek times. For the night, a trip to nearby rural area of Dol with traditional-domestic cuisine (hunters menu).
Island Vis (5th Day)
In the morning, after breakfast, the plan is to sail to island Vis. Option is to experience and see famous Blue Cave on the island of Bisevo. Military tour can be done as well, which would take you through military tunnels that were build in 20th century in the fear of a nuclear war. There is a nice 45 hike to the abandoned villages over Komiza and a stunning view of the hole bay.
Speaking of Komiza, this small city port is known for its fisherman history and its most famous symbol is wooden fishing vessel called falkusa. Dinner can be organized in unique restaurant famous for lobster dishes.
Island Brac (6th Day)
In the morning we sail to island of Brac. We will stop at the town of Bol, because it has the most famous natural sandy beach (Golden horn beach), and it is a home to one of the best winery on the island. After swim and wine&snack tastings, we can take a nice trip to Blaca hermitage, a unique monastery that was build around the cave in 16th century, or we can hike to Vidova Gora, (778 m) to the highest peak on the island of Brac and on the Adriatic with divine view from the top.
Depending on your tastes, you can choose which traditional gastronomic dishes will you try:
traditional cake hrapocusa - named after a special type of rock that dominates the village of Dol
vitalac - delicacy made out of lamb and it's the top local specialty
rich selection of fish dishes - especially those produced in Sardina factory in Postira.
Split (7th Day)
After breakfast, we can have our stop for swimming, snorkeling, sunbathing before we head toward Split. We will arrive at early afternoon to our home marina in Split, so we can spend the last day exploring UNESCO protected town centers of Split, Salona and/or Trogir. Return on board and relax. After fine dinner in the city of Split, an evening walk will mark the end of this day. With numerous cafes and bars the entertainment can be as low or as lively as you like!
Split (8th Day)
The last day of our sailing trip: packing and disembarkation. Departure in the morning. Everybody takes home stunning experience and memories from a unique UNESCO heritage yacht tour on Adriatic coast.