Sunseeker 86 "THE BEST WAY" photoshooting
The Touch Adriatic team loves their job, especially when doing it on a stunning Sunseeker 86, on a sunny day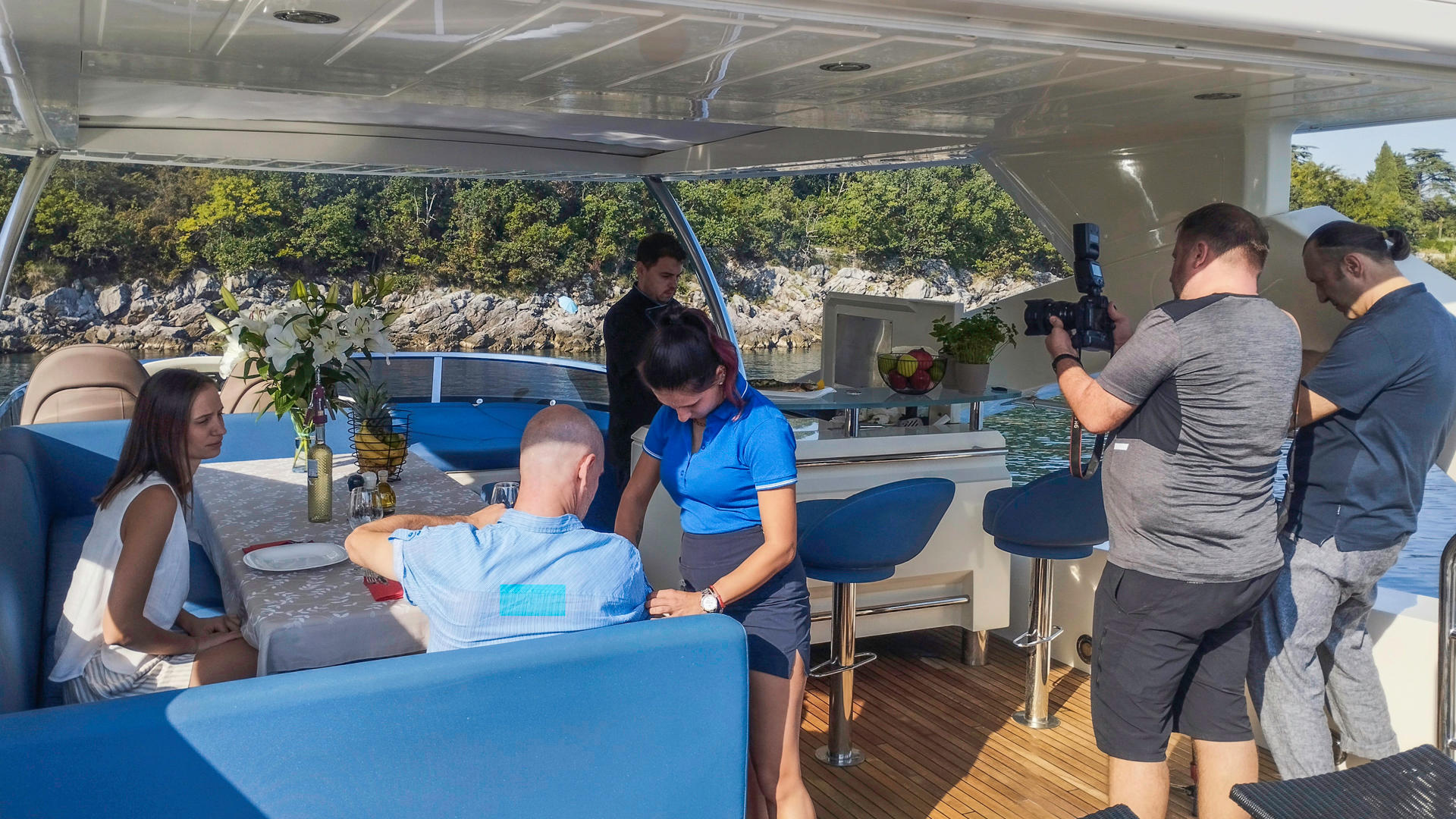 A serene waters of Kvarner bay were a perfect setting for this October's sunny weekend's video & photo shooting of our Sunseeker 86 beauty "THE BEST WAY".
Being one of Britain's prime luxury brands and one of the most potent names in world yachting, Sunseeker surely knows how to build the eye - catching models and 4 - cabin "THE BEST WAY" is no exception.
There is a huge amount to consider in order to capture that perfect photo- it's the matter of subject, timing, composition and lighting, but when it comes to Sunseeker 86, our photographer had an easy job. The yacht simply stands out with its angular, dramatic and streamlined looks and also promises the necessary thrills so much desired on a good yacht photo.
Our team had a great time coordinating the models and the photographer and not to mention great food the yacht's chef prepared for breaks between shooting.
Stay tuned for more yacht lifestyle moments…