OMR Group, beautiful Azimut yacht, can reach a maximum speed of 33 knots, providing to her guest a true presentation of power on sea. Covered in teak, fully air-conditioned, she represents the perfect charter boat for families and friends.
Information
* All prices are excluding VAT & APA.
Description
OMR Group Yacht for Charter
OMR Group combines the stylistic features of the nautical and automotive industries, without limiting functionality and spaciousness. Certainly, this represents the greatest art in nautical design. This Azimut 78 Flybridge latest model is a challenge to the competition as comfort and privacy are among her most prominent features. At the same time, she offers much more luxury than yachts of a similar size. Quiet IPS engines, exclusive exterior, and interior design will surely provide you with a superior cruising experience.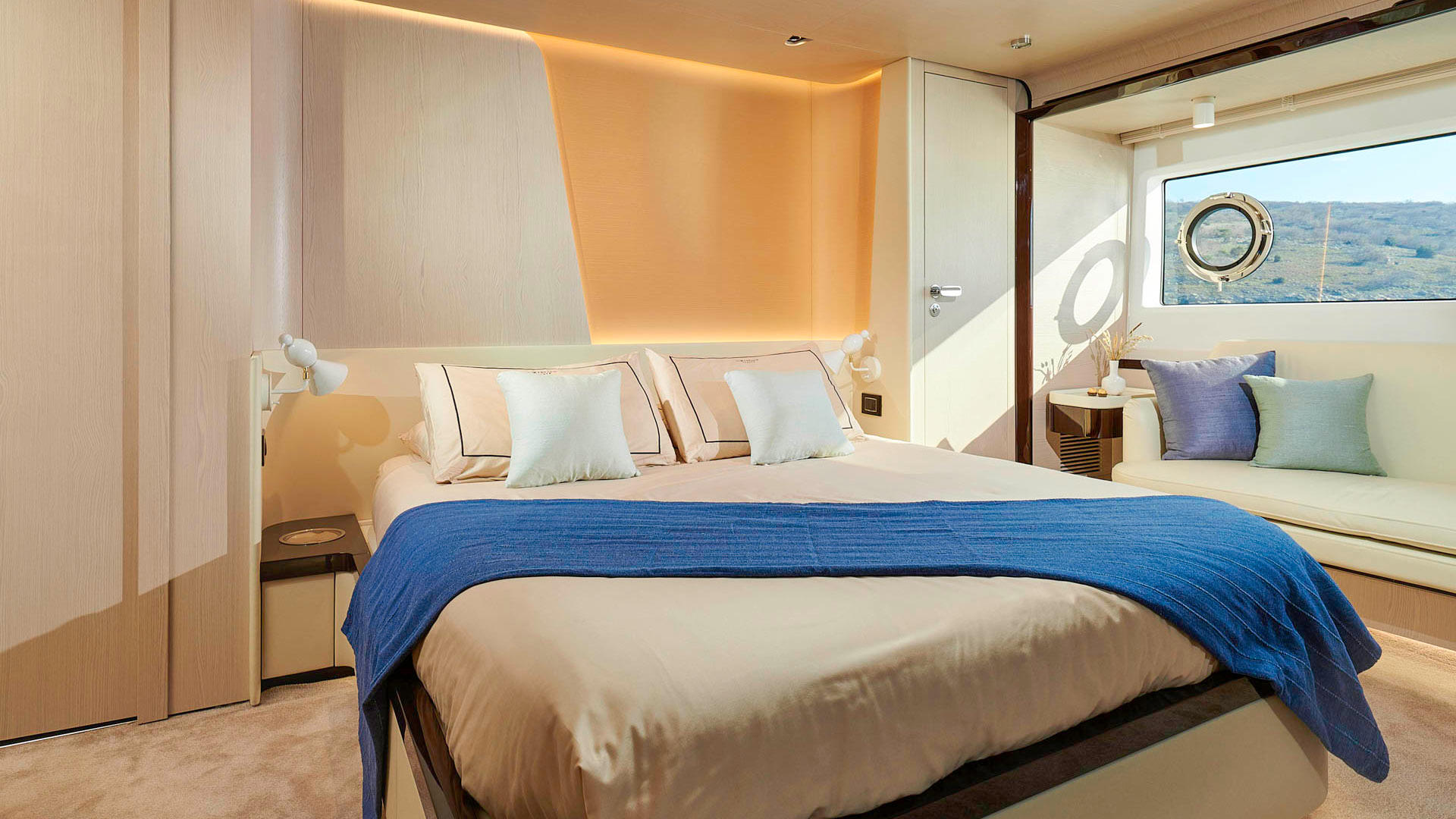 OMR Group is 8 passenger yacht and offers accommodation in 4 staterooms with private bathrooms. She features one spacious Master cabin and two luxurious VIP cabins, equipped with double beds. Eventually, the cabin for guests is the only one with single beds. The crew is located in the forepart of this Azimut yacht. Furthermore, as their cabin has a completely separate entrance, privacy to guests is guaranteed.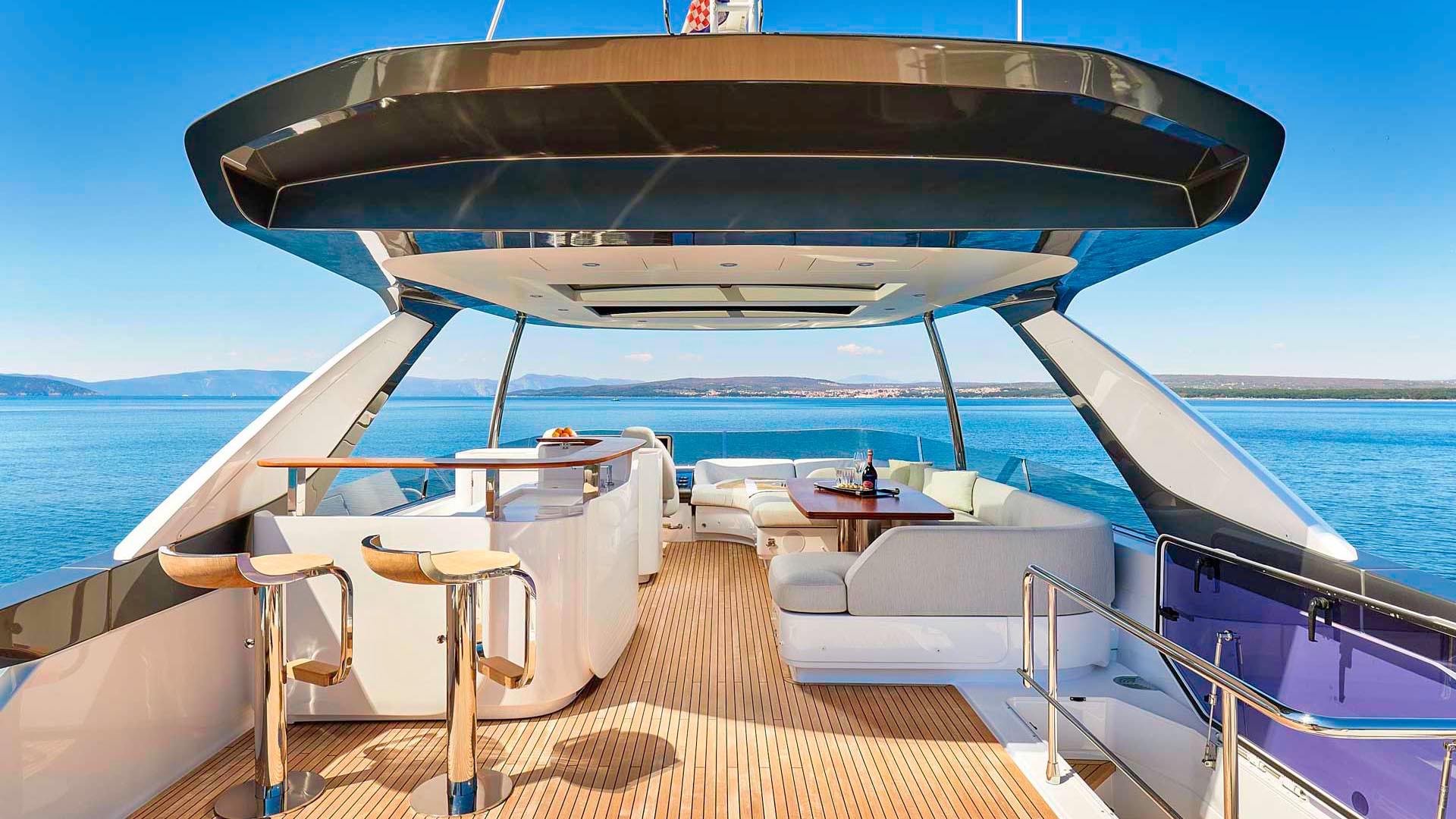 The saloon on this Azimut yacht is not a classic, as there is no division into a place to socialize and a place to enjoy meals. Namely, the dining table can be lowered to the height of the coffee table. This opens up the space and connects the two parts of the salon even better visually. Conveniently, the salon is ingeniously connected to the lounge area on the stern. This part is perfectly equipped for staying outdoors, but also practical because it offers a large storage room on the platform. On the bow, there is a nice little salon with sunbathing area and armchairs. On top of all, the spacious Flybridge on this luxury superyacht OMR has everything you need to enjoy the sea. Furthermore, the guests will enjoy the outstanding variety of water toys.
Equipped with stabilizers, OMR Group breaks the waves almost silently and surely is no.1 choice for all those boatlife enthusiasts seeking the ultimate comfort onboard.
OMR Group Yacht for Charter is available in Croatia and is located in Split as the Homeport.
Specification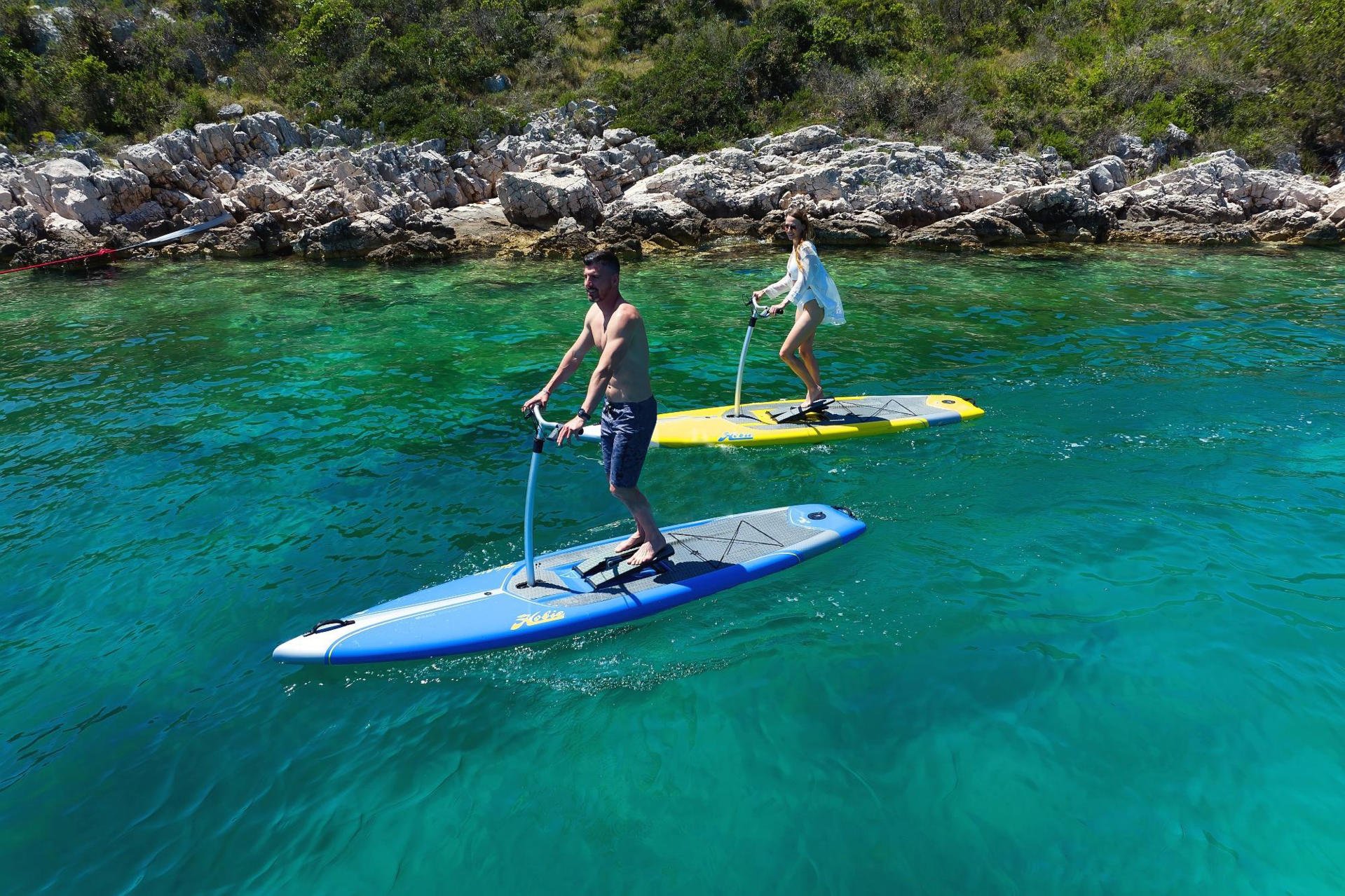 Tender Pirelli 770
Seabob x 2
Jet Ski Seadoo Spark 2UP
Wakeboard
Waterskiis
Donuts
SUP x 2
Snorkeling equipment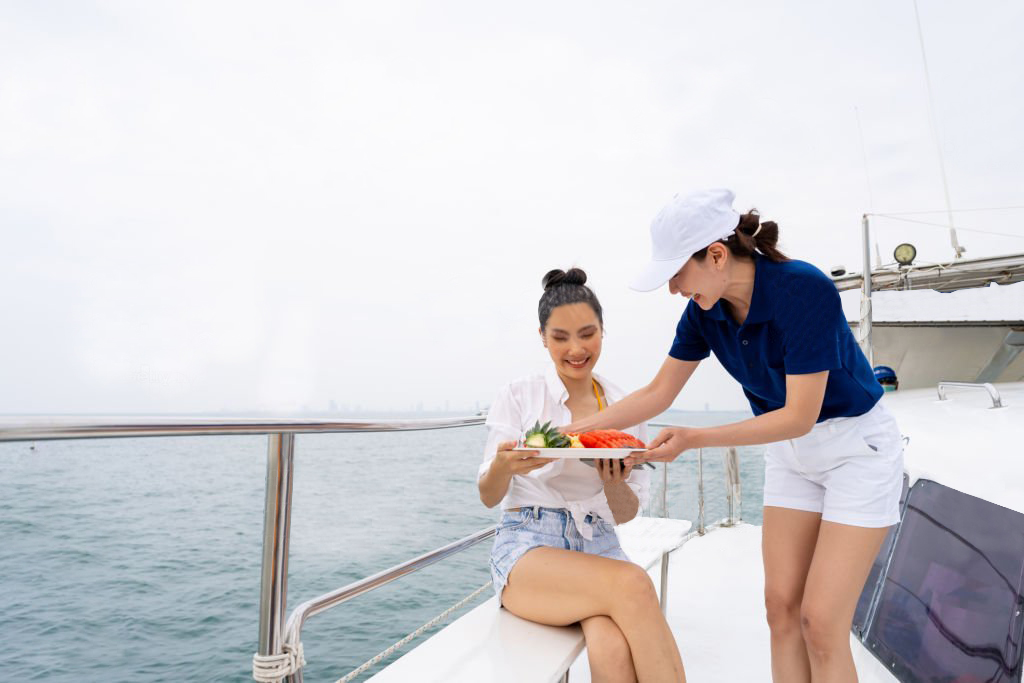 The crew is one of the most important factors when it comes to running a safe and successful yacht. Crew members can be one of the key elements in providing the client with the most satisfactory vacation, so we take special care to ensure that the best crew is selected to work on our yachts.
Download crew profile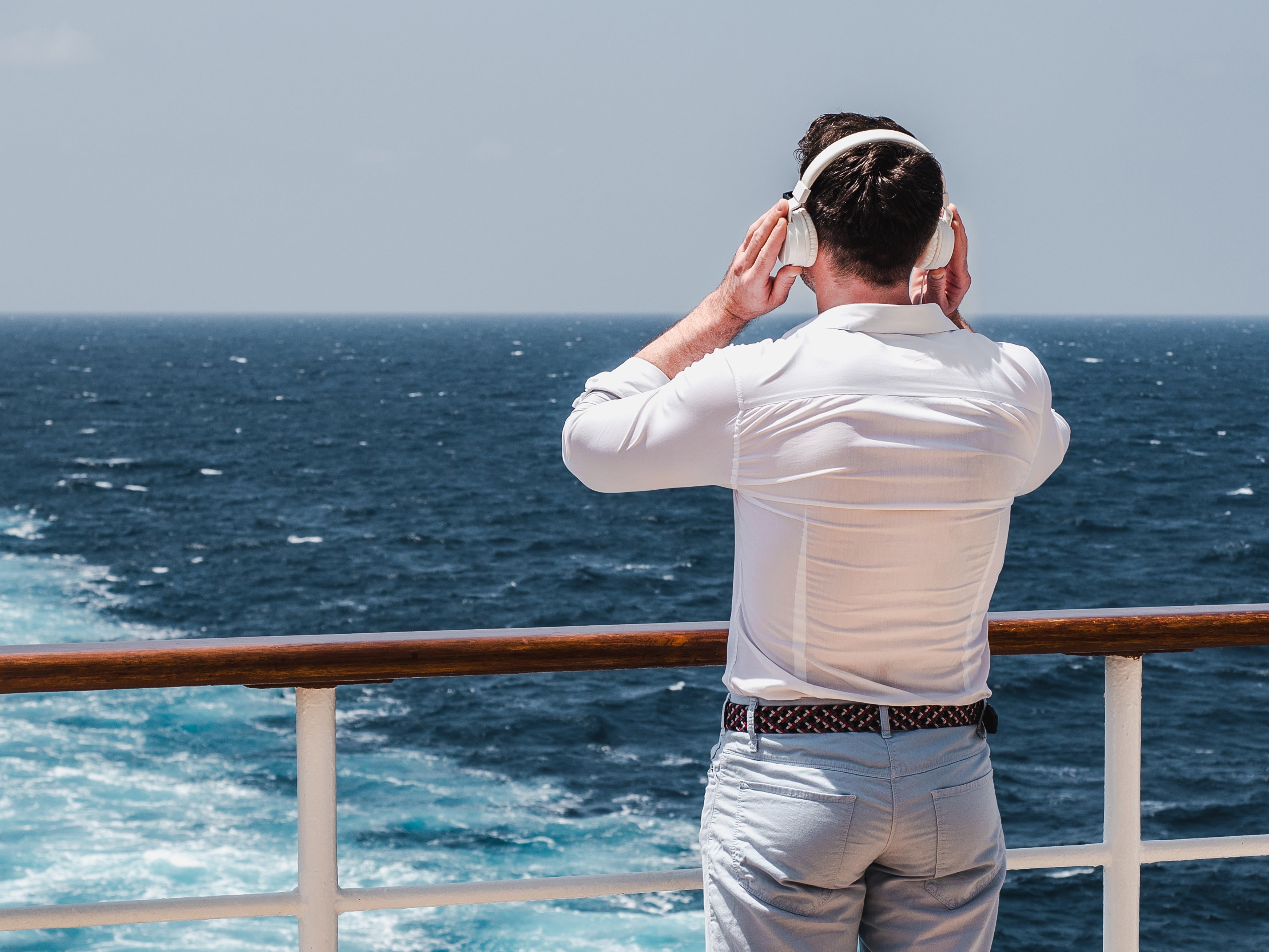 Audio Visual Equipment:
Smart Audio Video Package
Tuner surround on fly, cockpit and in each cabin.
Separate audio system on fly, cockpit and in saloon.
LED-TV, DVD-player, radio CD/MP3-player, cockpit speakers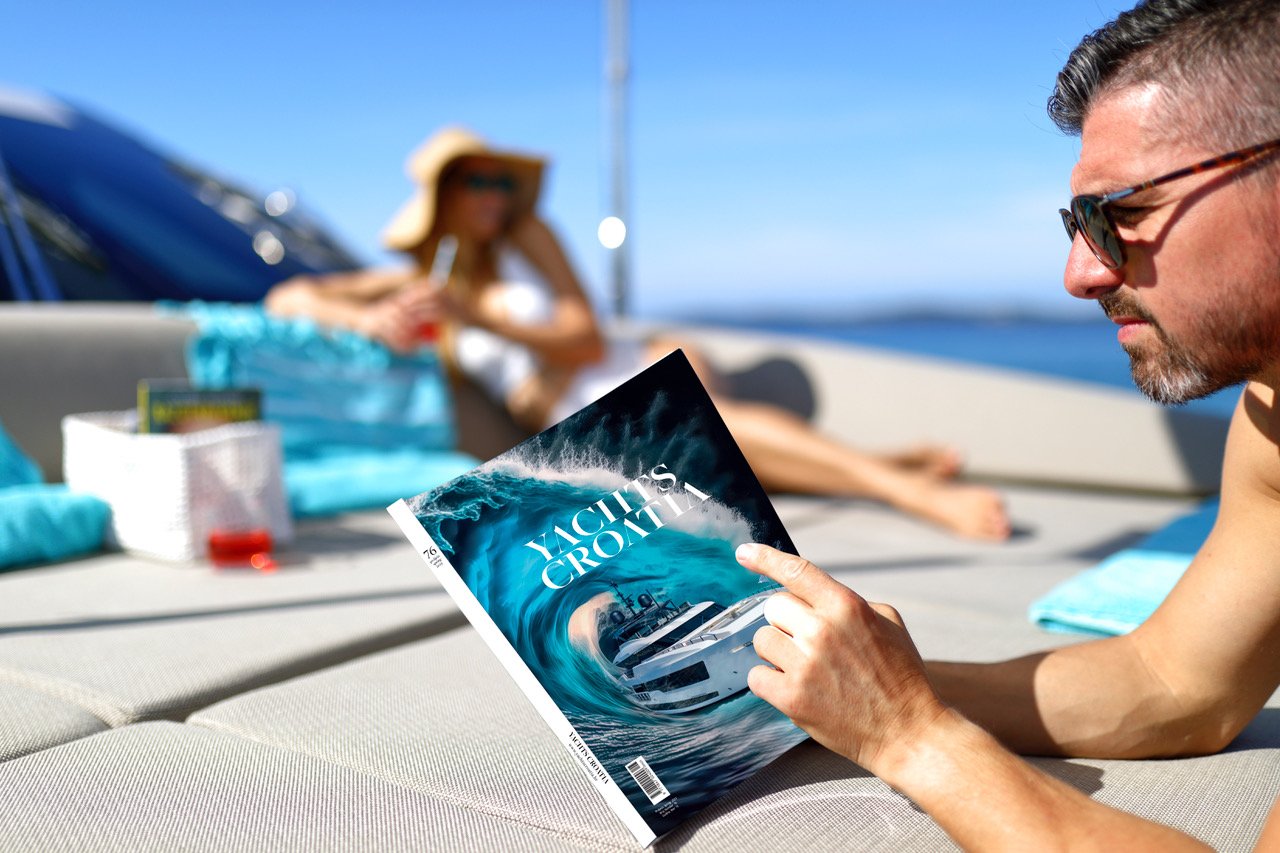 Download our brochure to learn more about OMR Group and start planning your dream vacation today.
Download brochure
OMR Group yacht for charter is available in Croatia and is located in Split (Croatia) as the homeport.
Inquire now